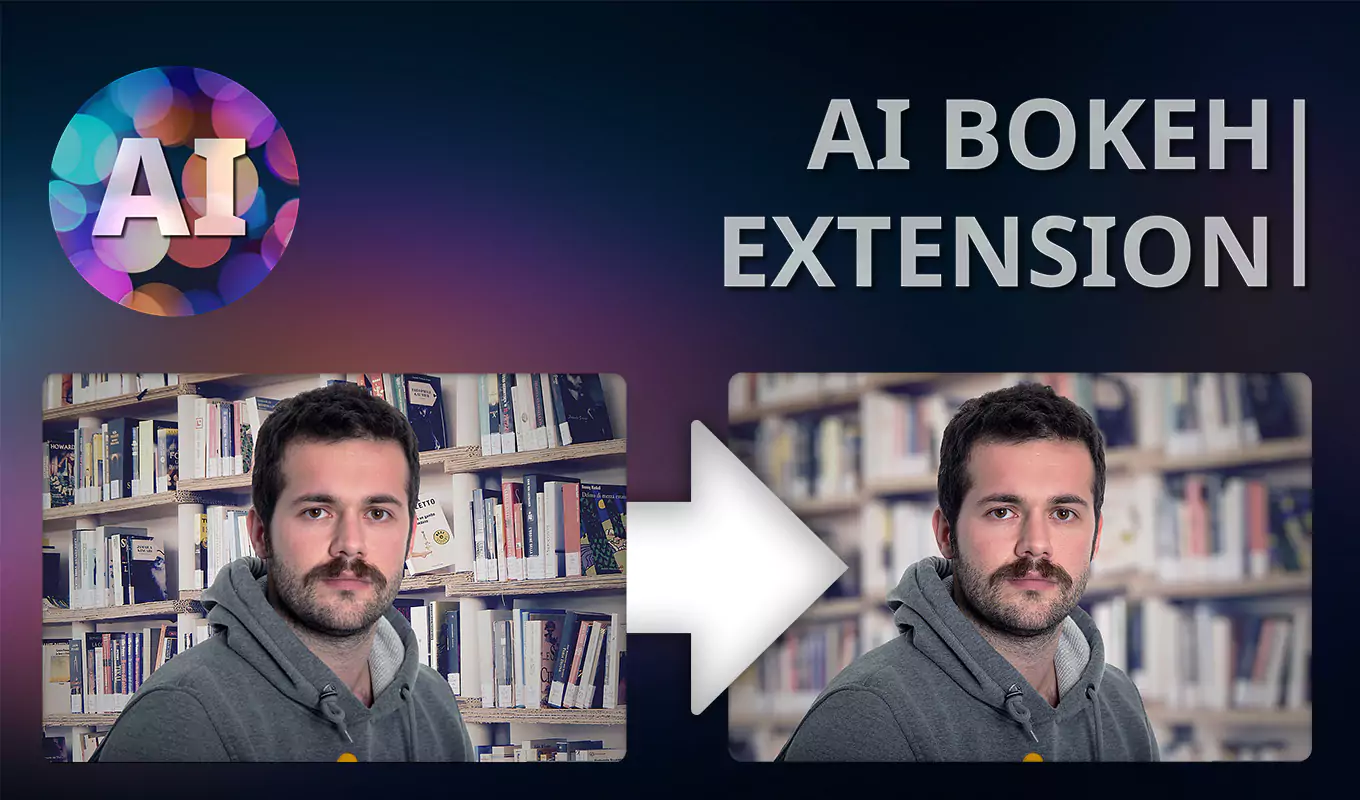 Adobe Creative Cloud Plugin
The AI Video Bokeh Extension is a tool for Adobe Premiere Pro, which can automatically blur backgrounds and create focus and bokeh effects. The extension uses artificial intelligence to detect the background in images and automatically blur it. Different blur types like the camera blur effect, motion or directional blur, and Gaussian blur are available. Learn more about this extension below.
The extension optimizes playback performance by utilizing an advanced AI model in conjunction with Adobe Premiere Pro's native blurring effects.
Blur Background in Seconds
With this extension, you can effortlessly create smooth background blurring effects. Whether you're aiming for a professional looking bokeh effect or looking to conceal the video background, similar to what you see in popular video conferencing platforms like Teams or Meet, this extension has got you covered.
For even more advanced AI video editing feature you can employ the AI Background Remover Extension:
Automatic video background removal for Premiere Pro. Let artificial intelligence create masks for your videos, remove / blur backgrounds, cut out people or change the brightness of faces.