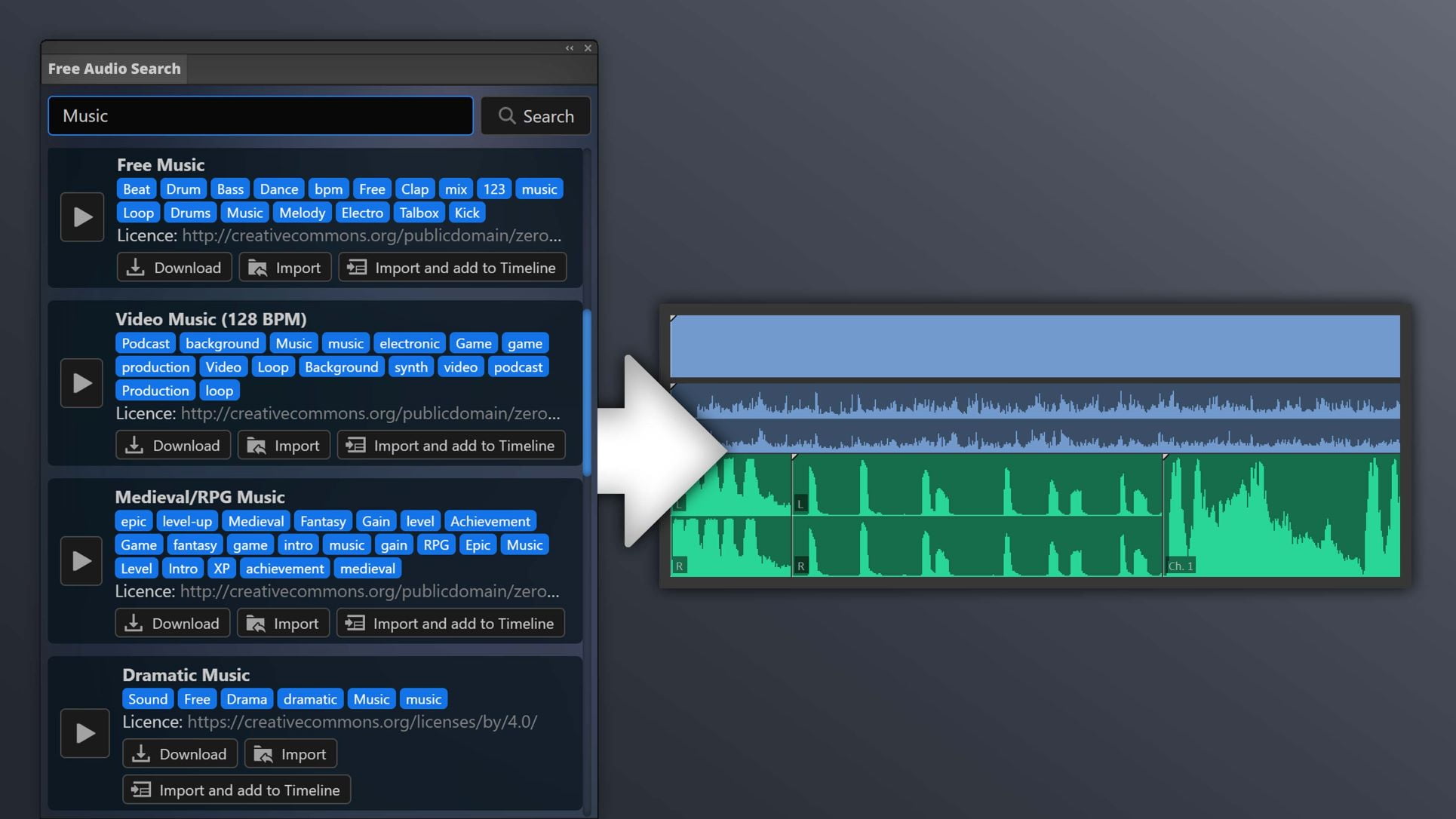 Adobe Creative Cloud Plugin
Add sound effects and music with just a few clicks to your projects. The extension searches a database of over 500.000 audio files. The music and audio files can be used for free. Many of them even in commercial work. The extension can be downloaded from Adobe Exchange.
Smart Integration
Quickly add stock audio files to your projects by clicking the "Add to Timeline" or the "Import to Project" button. The audio files will then be imported in Premiere Pro or After Effects.
500.000+ Audio Files
The extension uses the freesound.org database, which is one of the largest databases for free audio files.
Free for Commercial Use
The majority of audio files are either creative commons licensed or in the public domain. The respective licenses are displayed in the extension.
Are you also interested in searching for stock images and videos?
The Vakago Tools Stock Image Search extension allows you to search for stock files that can be used for free in both commercial and non-commercial projects.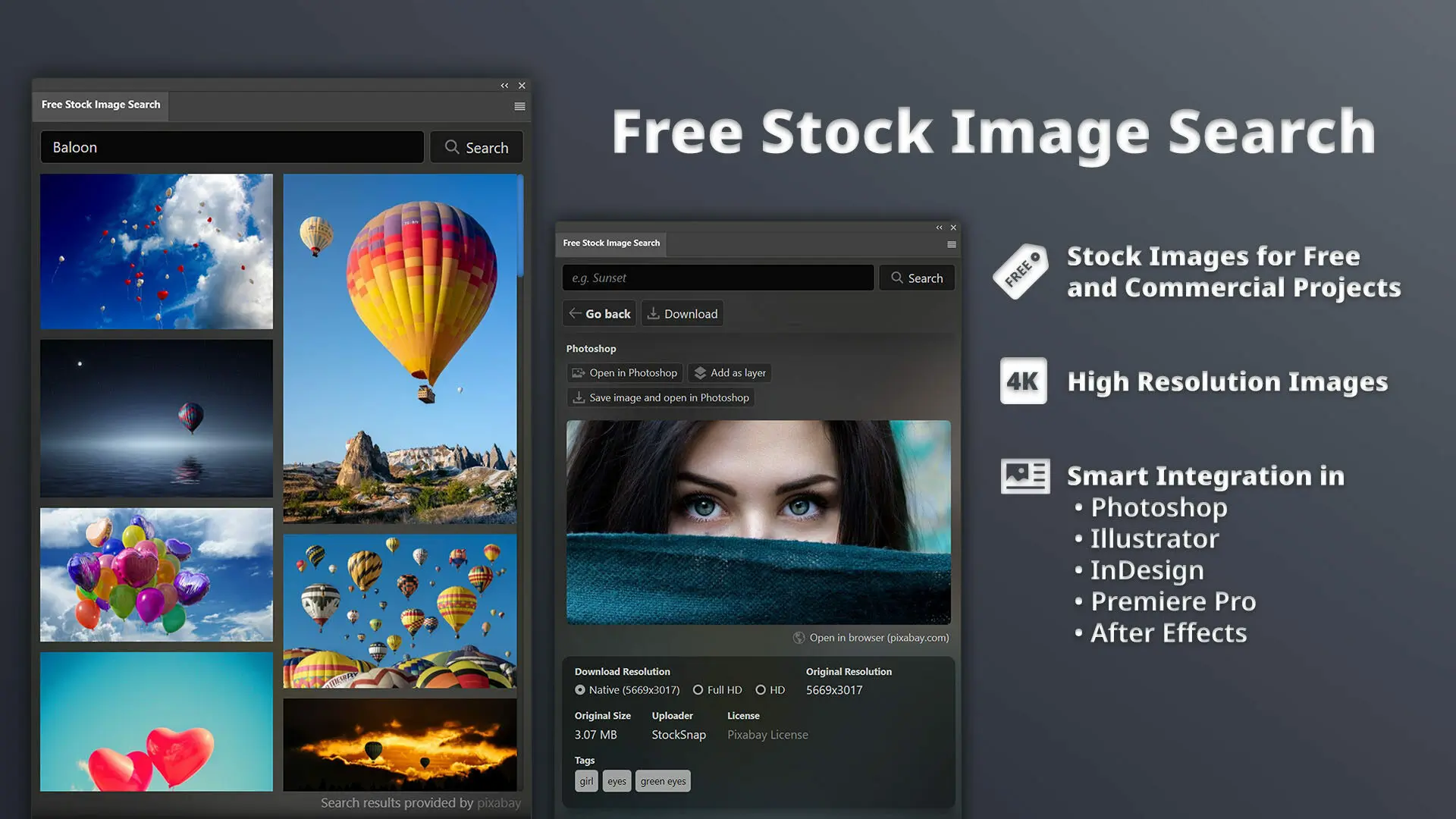 Millions of stock photos that can be used for both personal and commercial projects right inside Photoshop, Illustrator, InDesign, After Effects, and Premiere Pro