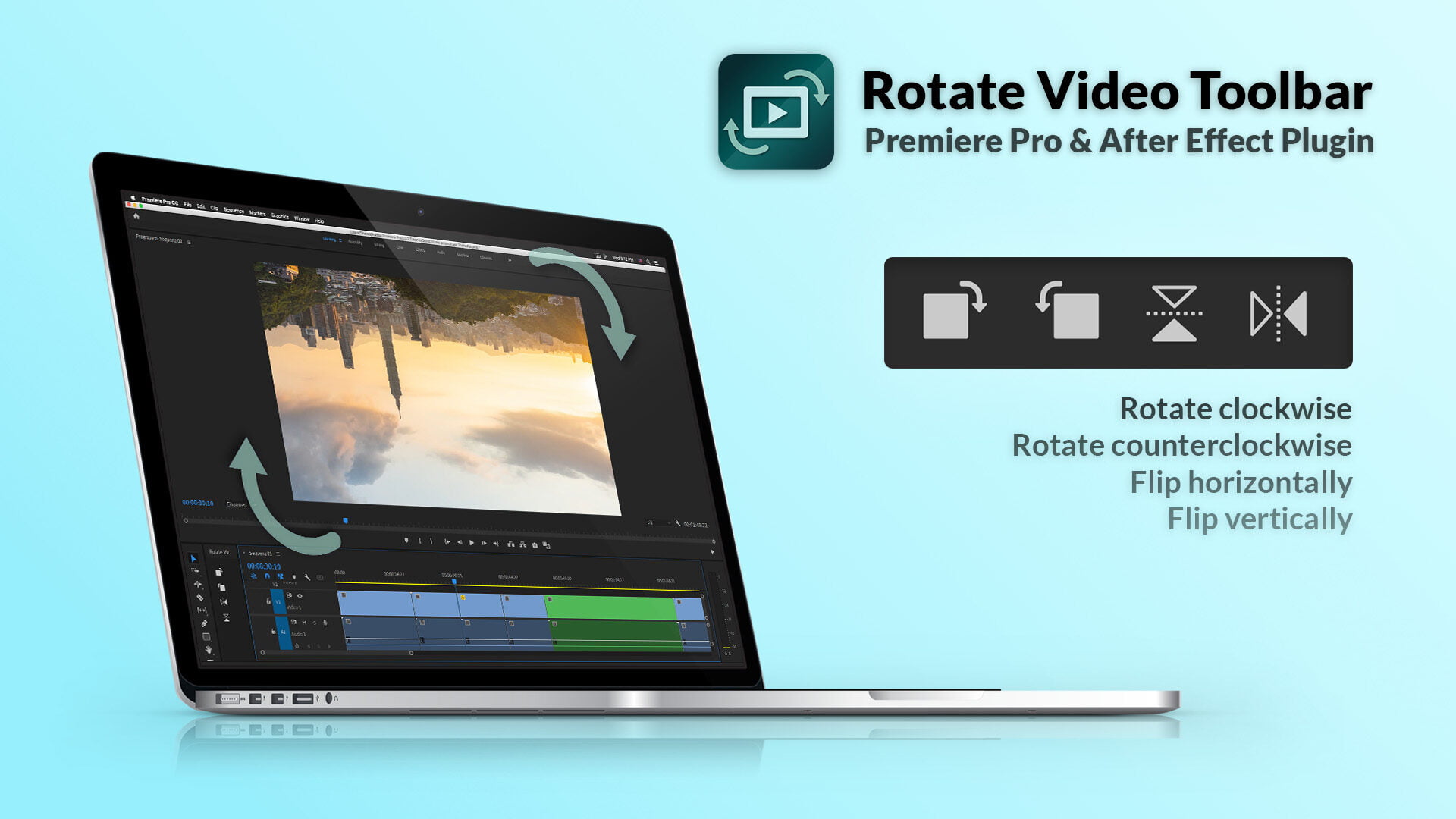 Adobe Creative Cloud Plugin
The Rotate Video Toolbar extension for Premiere Pro and After Effects makes video rotations and adjusting the orientation quick & easy.
Click the buttons on the toolbar after selecting one or more clips from your timeline or composition. That's all there is to it! By allowing you to adjust the orientation of multiple clips at once, the plugin can help you speed up your editing workflows.
Rotation
Rotate videos by 90 degrees clockwise or counterclockwise with the click of a button.
Mirroring
Mirror images horizontally or vertically by clicking on the mirror buttons in the toolbar.