Introducing Temporal Smoothing and Mask De-flickering for the AI Background Remover Extension in Premiere Pro and After Effects
In its latest update, the AI Background Remover 1.3 introduces the highly anticipated Temporal Smoothing feature, along with improved mask smoothing and de-flickering capabilities. This addition enables you to achieve smoother and more refined results, greatly enhancing the overall video editing experience.
Edge Smoothing for Hair and Fine Details
The AI Background Remover 1.3 introduces Edge Smoothing. This setting is beneficial when working with high-resolution footage. The Edge Smoothing feature ensures that the edges of the mask remain soft and natural-looking, improving the overall quality of the masks.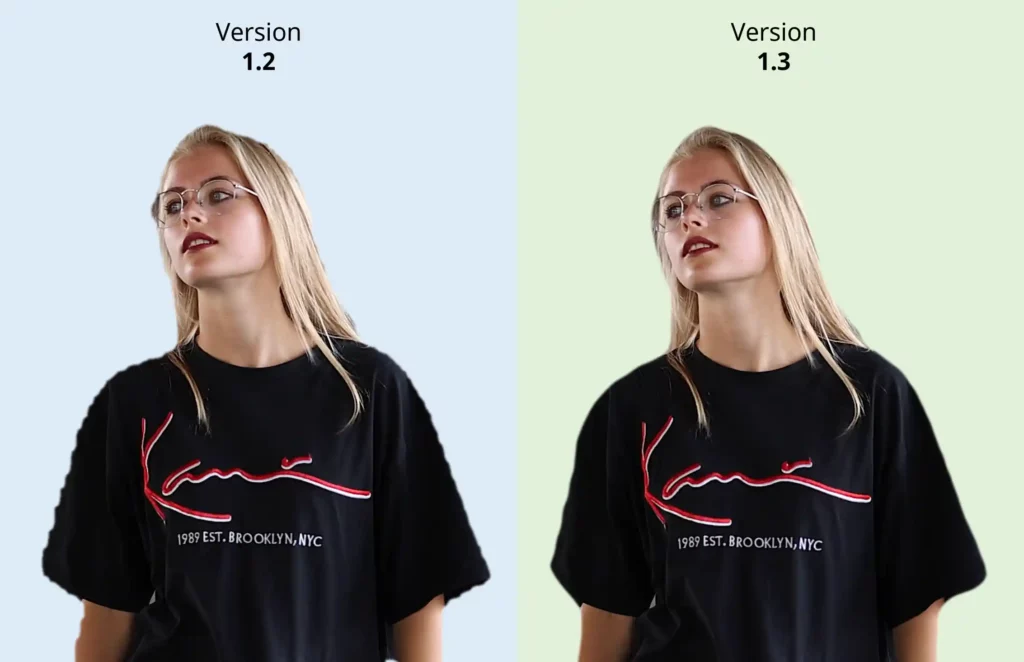 Comparison of version 1.2 and 1.3 showing the benefits of enabling edge smoothing
What is Temporal Smoothing?
The temporal smoothing feature analyzes previous and subsequent frames for the mask generation. This means that the extension not only focuses on the current frame but also takes into account the movement and changes in the surrounding frames to generate a more stable and cohesive mask. The result is a reduction in jittering mask edges that occurred when dealing with subjects in motion.
Seamless Results
By integrating Temporal Smoothing, a method that maintains a stable and flawless mask even during quick moves, the AI Background Remover directly addresses this issue. The extension offers default settings that are optimized for close-up, high-resolution shots.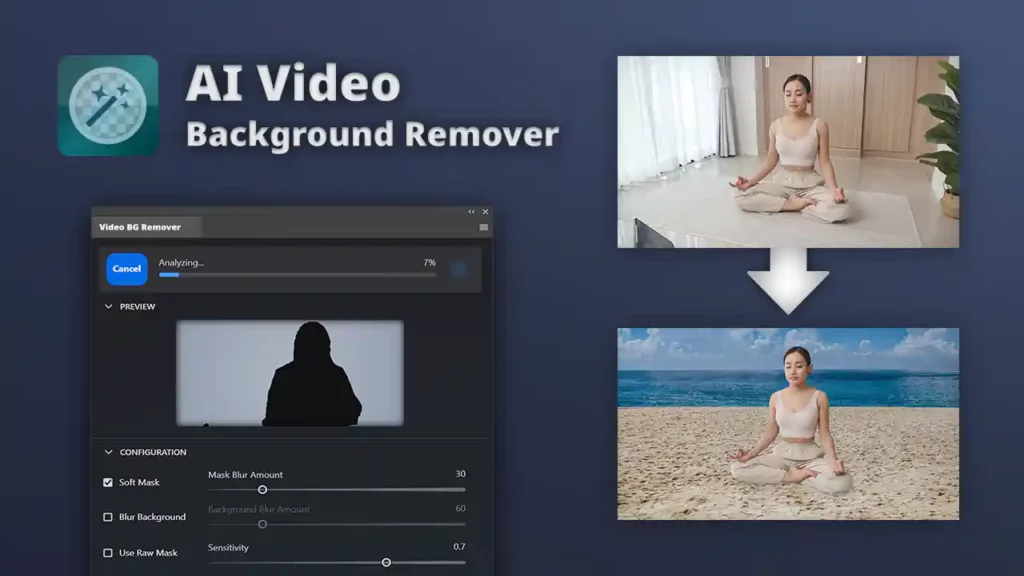 AI Background Remover Extension
The AI Background Remover Extension for Premiere Pro and After Effects effortlessly creates masks and removes video backgrounds using advanced artificial intelligence.
Customizable Temporal Smoothing Value
The AI Background Remover allows users to control the Temporal Smoothing feature, by allowing you to configure the number of frames it considers for the temporal smoothing process. This customization empowers editors to strike the perfect balance between smoothness and accuracy based on the unique requirements of their video clips. While Temporal Smoothing works wonders in many cases, there might also be scenarios where a masked subject's high-speed movements could create a trail effect. In such instances, users can adjust the Temporal Smoothing value.
Faster Performance
AI Background Remover 1.3 significantly improves its performance. Thanks to optimized utilization of multiple CPU cores and the GPU, the analysis process is now up to 5 times faster, enabling editors to achieve impressive results in less time.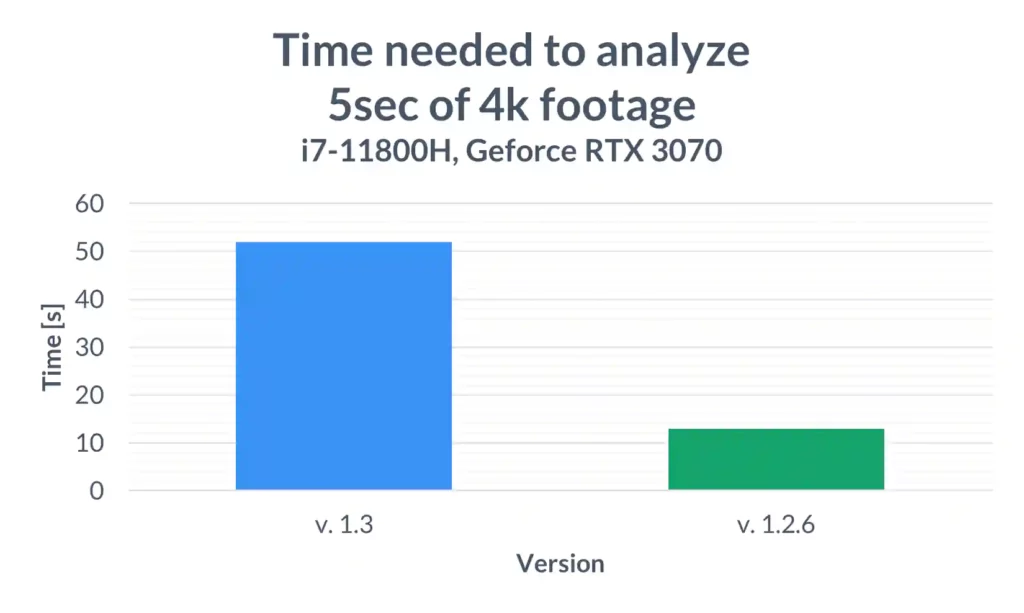 Summary
The 1.3 update introduces the Temporal Smoothing feature, which can improve AI Video Editing workflows using Adobe Premiere Pro. Other new features, such as the enhanced mask smoothness and improved control in the background removal process empower editors to create even better masks.