Is there a Straighten Tool in Premiere Pro?
The short answer is yes and no. While Premiere Pro does not naively offer a feature like Adobe Lightroom's Straighten Tool, there is an extension called Horizon Fixer (Straighten Tool) available from the Adobe Exchange marketplace. The plug-in makes it simple to correct tilted footage.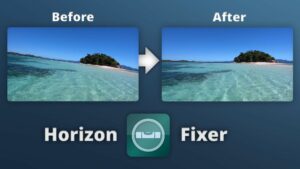 Horizon Fixer (Straighten Tool) Extension
This article deals with the the Horizon Fixer plugin. Use below buttons to learn more about the extension:
Leveling a crooked horizon in Adobe Premiere Pro is still a cumbersome task. While photo editing software like Adobe Lightroom or other video editing applications long support straightforward tools for horizon leveling, Premiere Pro forces the user to manually rotate and scale their clip until the horizon is straight. If you are interested in learning how to manually level a video in Premiere Pro you can read the following article: How to straighten a crooked horizon in Premiere Pro.
Horizon Leveling
Luckily, the Horizon Fixer extension brings the Straighten Tool to Premiere Pro: This extension allows you to draw a horizon-line and will then automatically rotate and scale your footage. The extension can even stabilize the horizon if the rotation changes over time.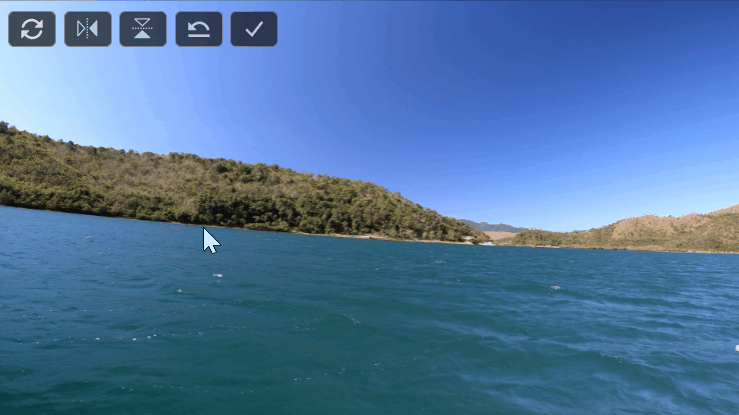 If your footage's tilt changes over time, you can enable keyframing. Simply align the horizon at the beginning of the clip and let it play for a few seconds. If the horizon drifts, you can reposition it, and the extension will automatically fix every frame in between. You can use a feature called constant scale that automatically detects the highest zoom level required to maintain a straight horizon and adjusts the zoom level.
The Warp Stabilizer effect and this extension complement each other effectively. If you need to stabilize several clips at once, you might want to take a look at the following article: Batch Stabilization in Premiere Pro.
---
See the Extension in Action